Often temporary errors can be resolved by reloading the website page using what's called a "hard refresh". This forces the web browser to delete any stored information about the site, called a "cache", and request it again from the web server, so you're sure to get the latest version. To clear your browser's cache, follow these steps for your specific browser:
Google Chrome on a PC:
On the Browser, click the three ellipses button in the upper right corner. From the drop down menu, choose "More Tools…" and then "Clear Browsing Data."
​

​
A pop-up menu will appear asking what data you would like to clear. Choose "Cached images and files" as well as "Cookies and other site data." It is up to your discretion if you'd like to clear browsing history and download history as well. Once you've selected the appropriate boxes, click "Clear Browsing Data."
The Time Range is generally set to clear the files from the past day or past 24 hours; we suggest updating that setting to "All Time" to ensure no code will remain that may interfere with your work in Winmore.
​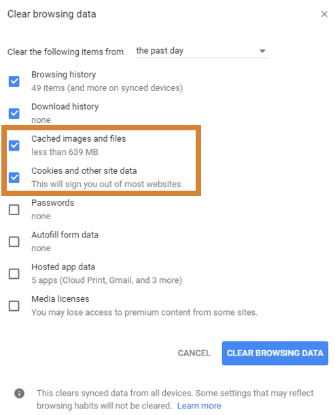 Google Chrome on a Mac:
Open "Javascript Console" from the "View" menu and "Developer" sub-menu.
Select "View" › "Developer" › JavaScript Console​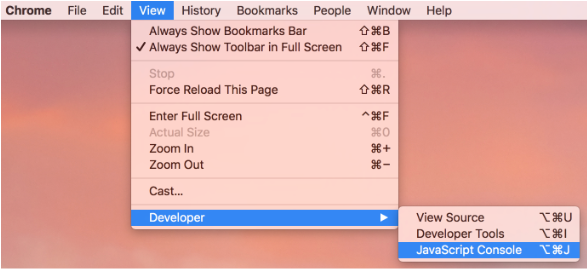 A new pane will open in the browser window in which you may see some additional information to help solve a software issue. Now, right-click on the browser's refresh button (use your alternate mouse button from normal clicks). Select Empty Cache and Hard Reload. ​

​
MS Internet Explorer:
Select Tools (via the Gear Icon) > Safety > Delete browsing history
​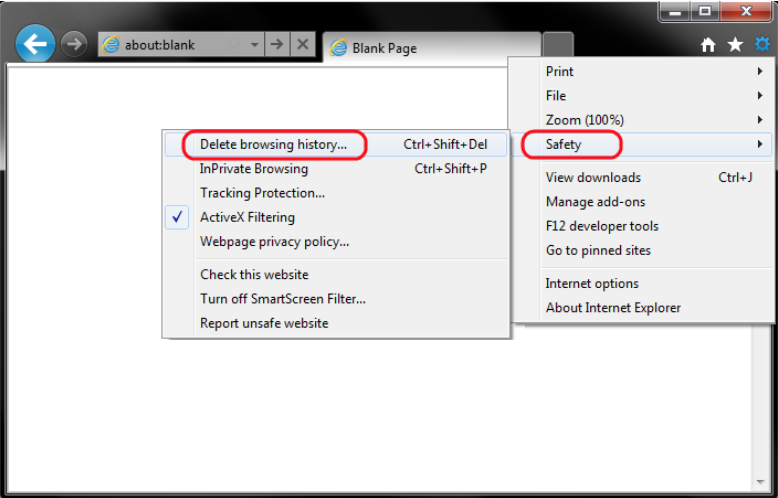 ​
NOTE: You can also access this menu by holding Ctrl + Shift + Delete.
Make sure to
Uncheck Preserve Favorites website data
Check both Temporary Internet Files and Cookies
Finally click Delete.
​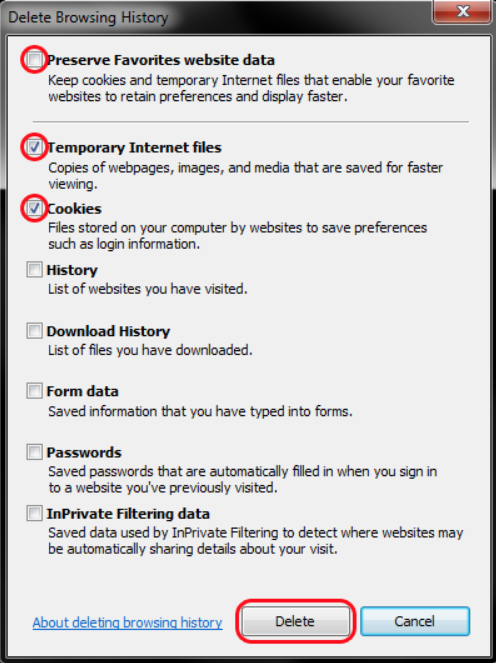 ​
Microsoft Edge:
Please see this Microsoft support article