Launching Workflows
Once you've accessed a record, you can launch a workflow by clicking the "View All Workflows" menu on the inner left hand panel.

Click on the desired Workflow to launch it.

Completing Tasks
The workflows are currently configured with several best practice tasks. You can Assign the tasks and set due dates from the workflow overview screen.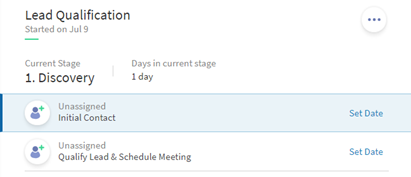 To complete the task, click into and complete the content on the task modal screen. You may be asked to fill in text fields, number fields, dropdown fields, log an activity, upload a file, etc. The fields will save automatically as you fill them in. Once completed, you can click the "Complete" button in the upper right hand corner.
Note: There may be required fields that must be completed before the task can be closed. Additionally a task cannot be closed if it has any open To-Do Items associated with it.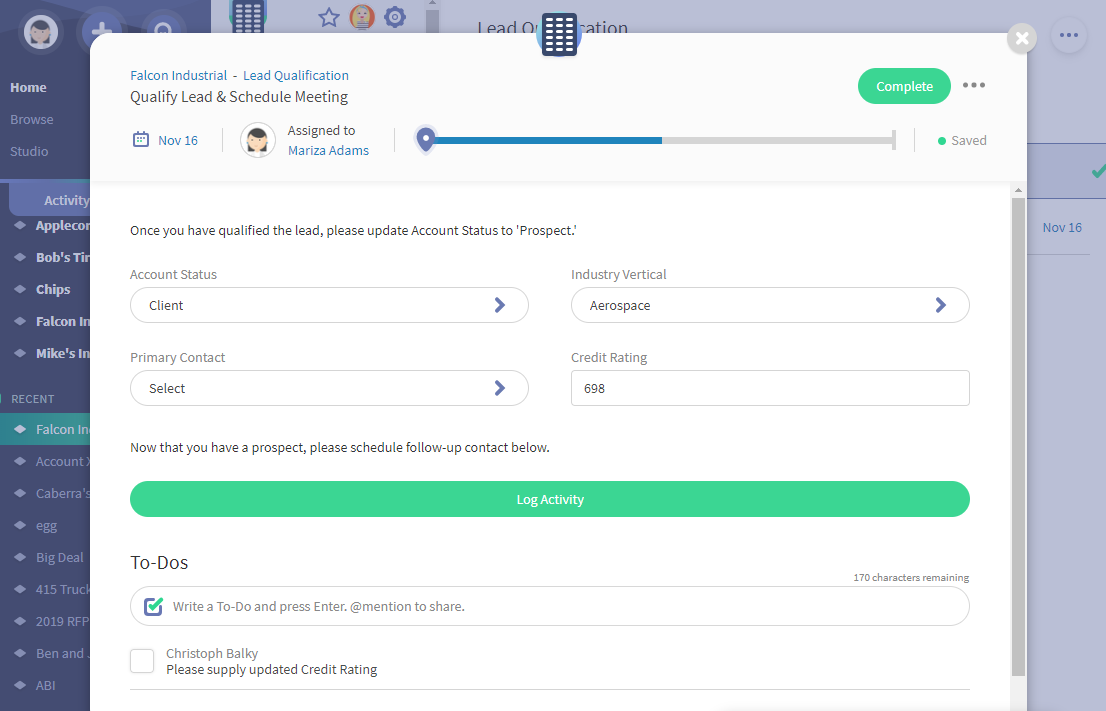 Once tasks are assigned to a user, they can also access them through Home. This centralized activity center is separated into four sub-menus to allow you to easily hone-in on new or upcoming information. Those four sub-menus are:
Unread Conversations: Allowing you a quick glance and what's been happening while you were away!
In Progress: showing tasks/activities that are past due, due in the current week or without a due date.
Agenda: showing all tasks/activities with a due date and by date order, including all upcoming items.
History: showing all previously completed tasks and activities.