Adding Users
Now that you've seen an overview of the system, you'll want to add users.  Customer administrators will have access to a Studio menu in the left hand navigation page.  Then click on the Users and Groups tile to add new users.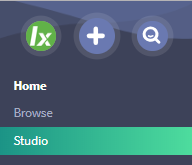 Click New User and enter the user's first name, last name and email address in the slide out. The email addresses must be unique!  Then click Create.

Once the user is created, click to send them an invitation!

You can add up to as many users as you've purchased subscriptions. If you need additional users you can click the button to add another batch of subscriptions, or you can deactivate users and input new users in their place.
Updating Access
With our Basic product, Winmore offers a simple security access model.  By clicking into the Groups section, you can view and modify access to the different record types and workflows.  The Everyone group is already set up to give users access to all records and workflows.

The access types include:
Records: Read, Create, Update, Delete, Search and Admin
Workflows: Read and Start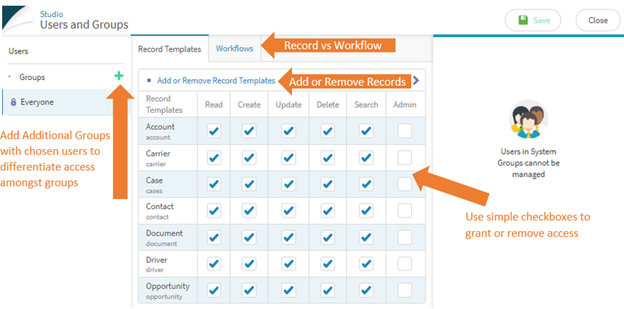 Additional groups can be created to further grant or remove access.  See the article about Users and Groups for more in depth information.

Our Enterprise Level Solution offers a more granular and flexible security model.  To learn more about what this feature offers and upgrading, please contact contact@winmore.app or call us at 917-740-9991.