There are several ways to launch a workflow in Winmore depending on your use-case and configuration agreed upon by your Winmore customer administrator.
1. The workflow may be automatically configured to launch as soon as the record is created. If this is the case, you will not need to do anything and will see a list of the automatically launched workflows immediately after record creation.
2. The workflow may be configured to show a button in the middle menu panel to launch the workflow. Click this button: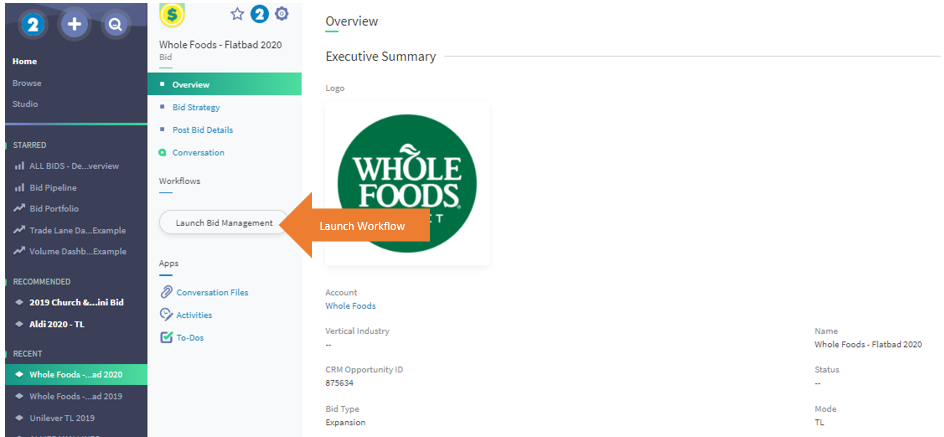 3. If there is no button, you can click the View all workflows link and launch the desired workflow by clicking on it.