Browsing Records
To view a list of your records by type, click on the Browse menu in the left hand navigation bar.
An inner left pane will open showing an Insights menu as well as all available types of records in your organization. These templates are created by your Winmore administrator. Click the Record Template from which you wish to browse.
Records are listed alphabetically. Begin typing in the Search bar to narrow your results. You can search by the record's name or owner. When you find the desired record, click on the name to navigate to the record's overview page.​

Editing Records
Navigate to a record's page, where detailed information about the record is displayed in the center panel. Click on the pencil icon on the top-right of a section to edit these fields.​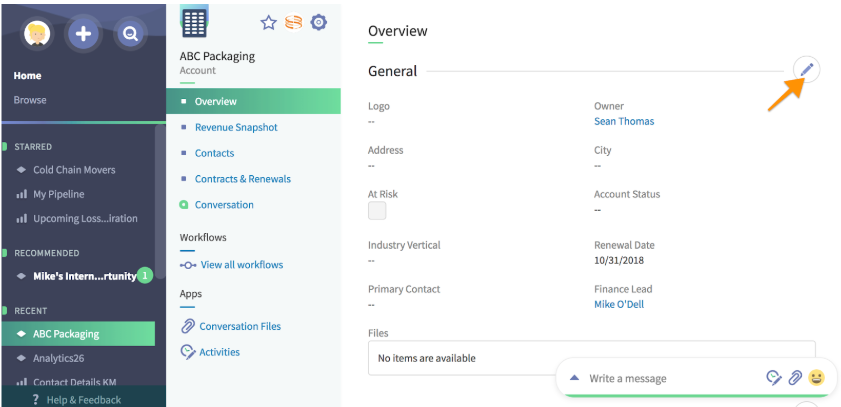 Your record's details may be organized into several pages, which can be found on the inner left navigation panel. In this example, we're looking at the "Overview" page and we can see there are two more pages of information "Revenue Snapshot," "Contacts"and Conversation tabs. Additional details about this Account record can be viewed and edited in these pages.​
Clicking blue links within the detailed information will open other associated records in Winmore.
Record Options
If you have permission to edit this record you'll be able to Rename, Clone, or Delete the record using the gear icon in the upper corner of the secondary menu.​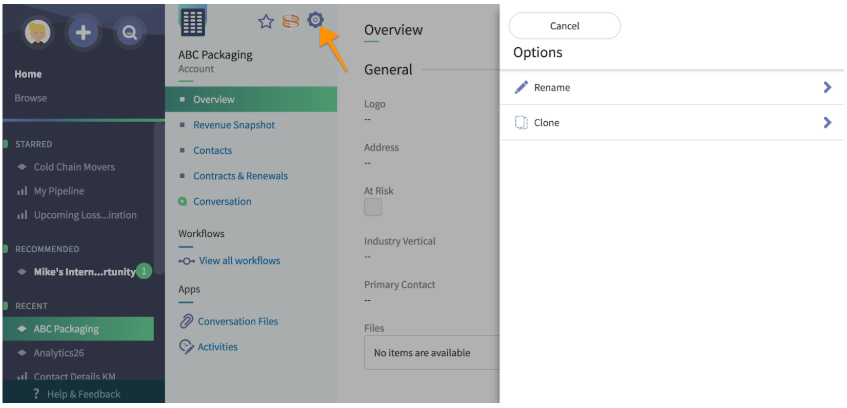 Note: When cloning a record, all changes respect the permissions on the Creation and Record Layouts. This means that:
Only fields that are present on the Creation or Record Layouts will be cloned
Fields designated as "read-only" on those Layouts will not be cloned
Objects such as related record tables and child tables will not be cloned
Winmore Mobile
The agenda is the home page of the app. To Browse, click the three lines in the upper left hand corner, this will take you to the Left-hand navigation bar. From here, click the Browse Menu Item and choose which record type you would like to browse.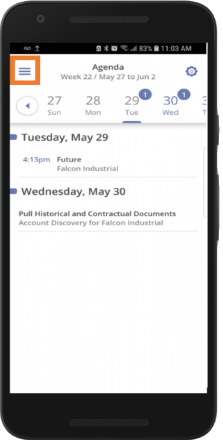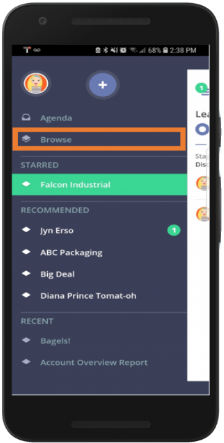 Type the record name or owner into the search bar to limit the records and click on the record you wish to view. It will automatically open in the Conversation window. To view record details, click the grid button in the upper left hand corner.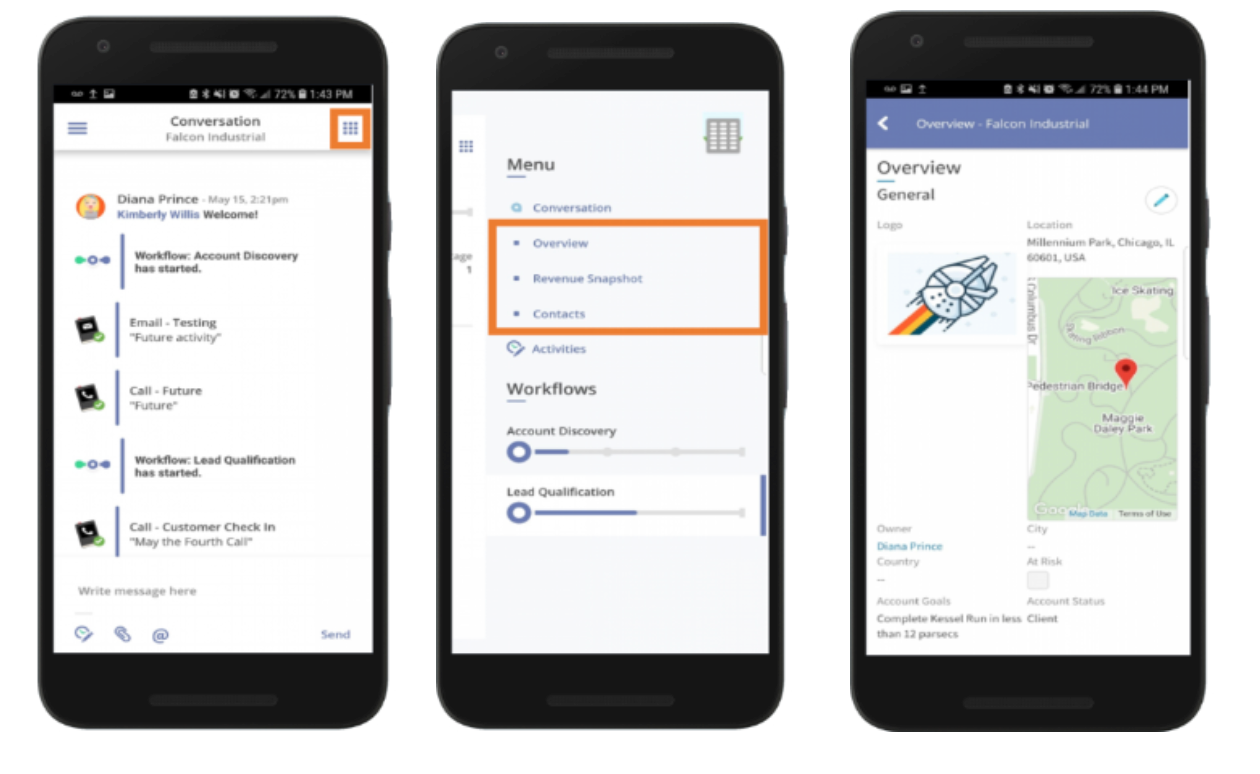 Once in a record, click the grid button to view available pages. Click on the page you wish to edit.
Click the pencil edit button to make changes to the current page. When completed click save and to return to the inner left menu panel, click the arrow next to the record name.