Files can be attached to records in several ways. Drop files into the conversation window to quickly share with current participants, or place more critical reference materials in designated fields. Any file type can be uploaded and retrieved, but your network limitations may be a factor in performance when sharing larger files (>5MB) See System Requirements and Troubleshooting
Drop files in the conversation
To quickly share files in any record conversation, just drag and drop the file from your system file manager to the conversation window. A notification will appear onscreen to let you know you're hovering in the right spot. Then when the file is uploaded, a link will appear in the conversation. @mention other people in your organization to bring their attention to what you've shared, if they're not there chatting already. These dropped files will also appear under the Files app. It's accessible by clicking Files on the record menu on the left.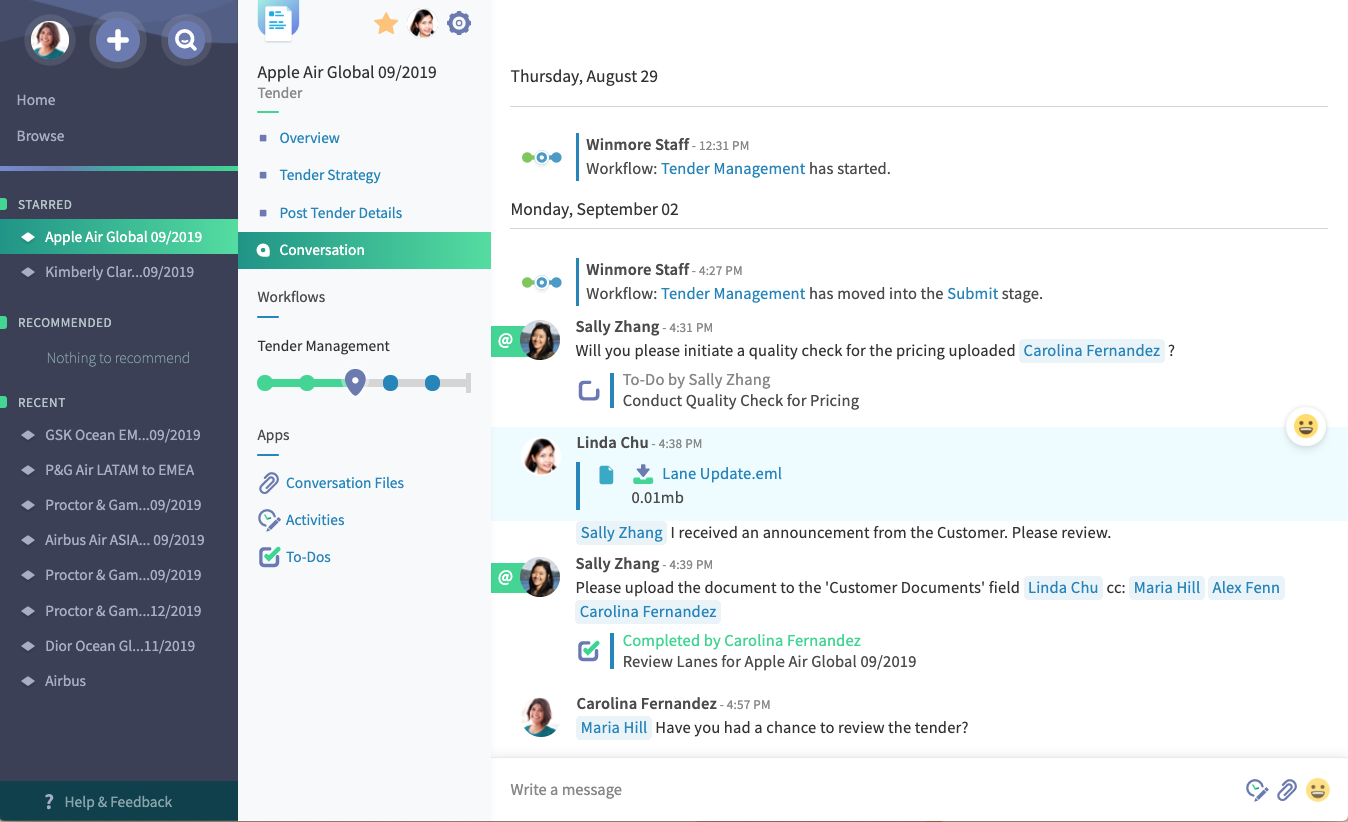 Upload files directly to the Files app
Under the Files app on the record menu, you can also upload files directly from your system file manager. These files will appear in the list on the app, but not in the conversation.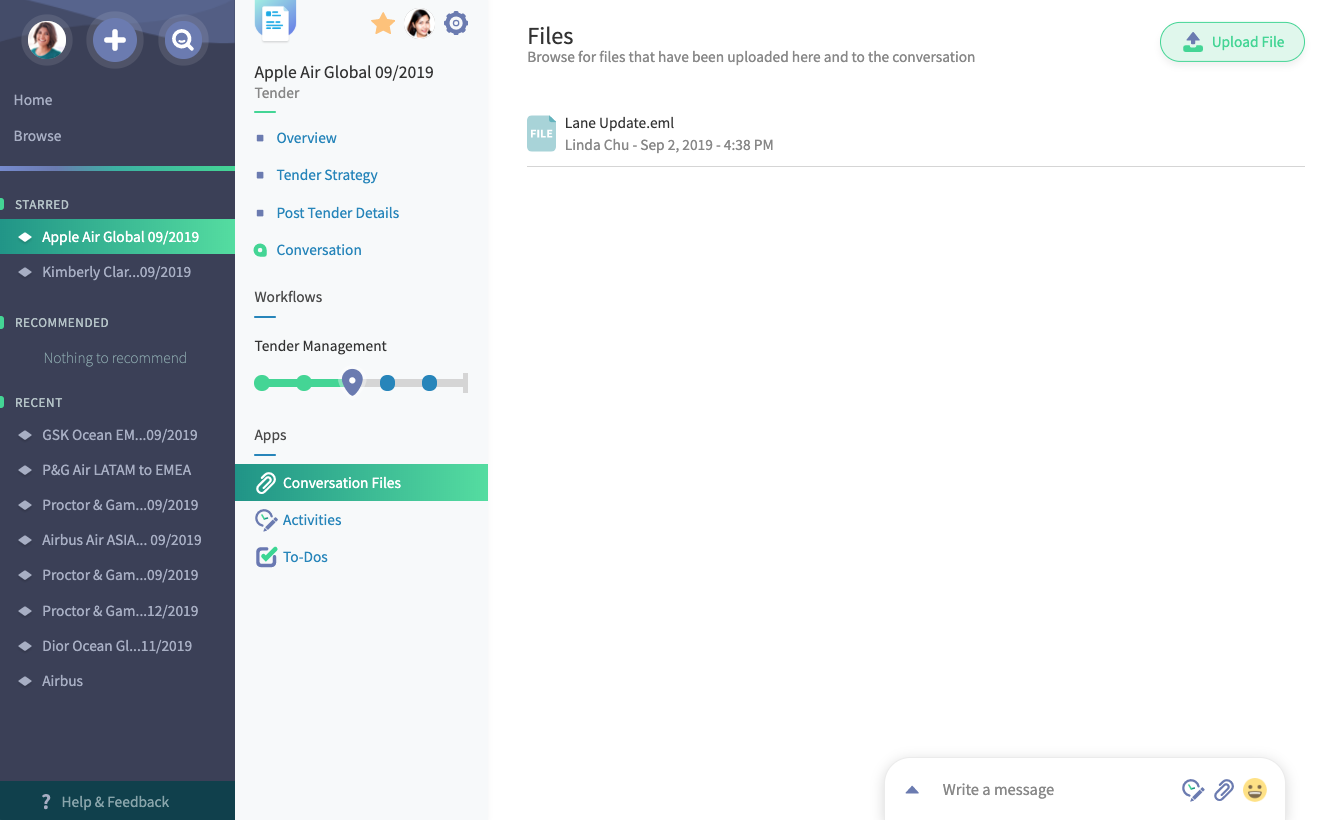 Upload files to a designated field
Your record layout pages may include a file upload field in which to place required documents. Click on the file name to download, or edit the layout group and then click the Upload File button to add new named files. Make sure to Save when you're finished editing.