Insights allow you to sort and display your data in many ways. You can visualize and compare data across multiple records of the same type or records in the same workflow.  To access Insights, click on the Browse Menu in the left hand navigation bar. Insights is the first menu item on the inner left panel.

Creating a New Insight
See these articles for details on creating one of two types of Insights.
Record (Table) Insights: View selected fields on filtered records of one type
Workflow Insights: View an overview of all records in one workflow, showing you which stage they're in.
Searching and Filtering Insights
You'll be able to search for Insights by name, owner or record type. You can also filter to only view insights you've created or workflow insights. 
Starring
If you have a view or workflow that you access often, click the star next to the insight name.  This will keep the insight under your "STARRED" menu in the left hand navigation bar for easy access in the future.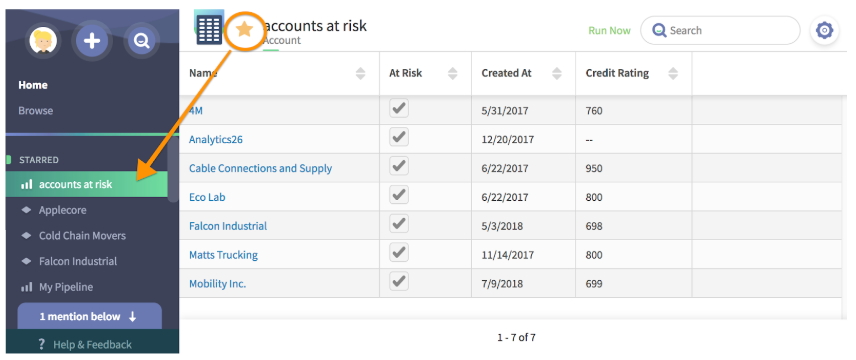 Sharing
If you have the permission to do so, Insights can be shared with all subscribers in your organization. Click the "Sharing Settings" button when editing an Insight.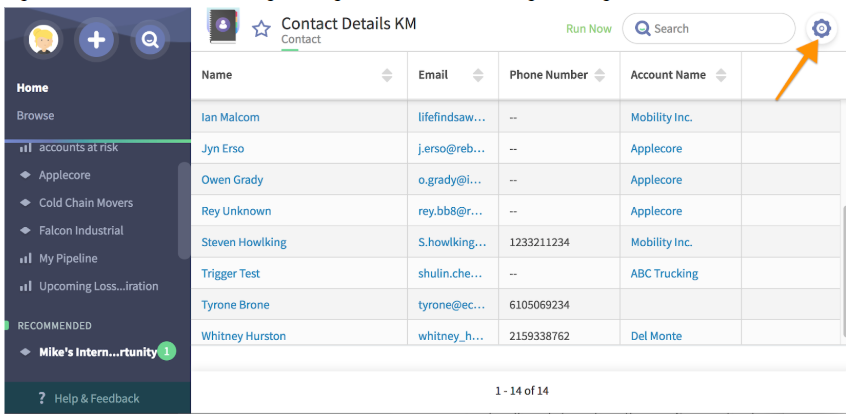 In the slide-out panel to the right, select the security groups that you'd like to share this Insight with. Only members of these groups will see the Insight listed in Browse. You can only share with security groups you're a member of. Administrators can help you set up or join security groups.

Warning: The selected groups can potentially view information in Insights which they don't otherwise have permission to view directly in the record. Be careful to only include groups which should have permission to view the information contained in your Insight.
Insights Sharing settings can also be configured from the Options menu when viewing an individual Insight.