Recently, we've been releasing a series of updates to our File Upload and File Upload List fields. If you have missed any and would like a recap, you can find the details in our Upload File Upgrades article and our Download Multiple Files Simultaneously article.
We happy to announce that we've recently released another highly requested feature!
View History - For Single-File Upload Fields
Single File Upload fields now have the option to view History. By hovering over the file, you can click the ellipses icon and choose History. A modal will then open showing the history of documents uploaded to that field including the file names, the user that uploaded them and the date they were uploaded.
You will also be able to download the historical files by clicking the download icon next to the file in the modal.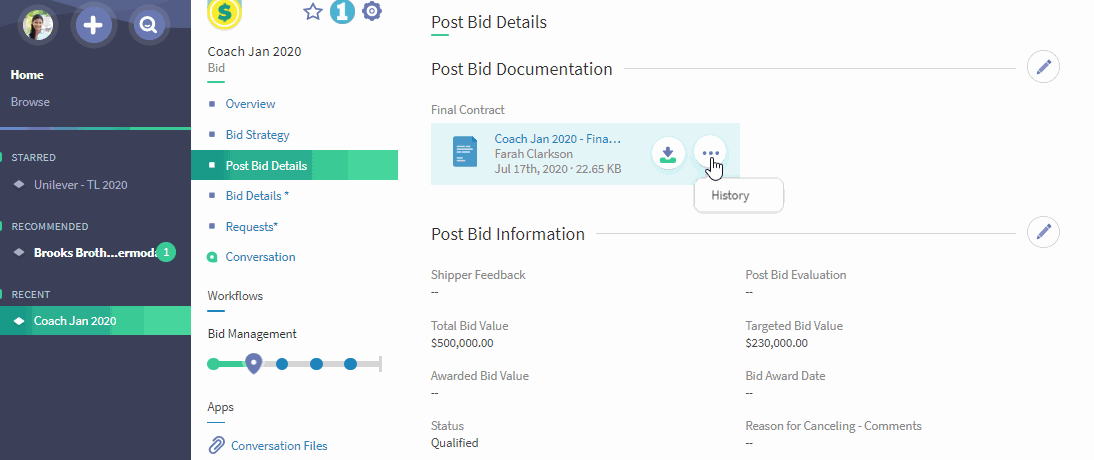 Note: This is currently only available on single file-upload fields. But worry not! Multiple file-upload fields are on the road map.