The Winmore Status Page is coming!
We are excited to announce the launch of the Winmore Status Page. This page will allows users to track our system performance status, as well as when there are service disruptions either from our platform or from one of our partner platforms.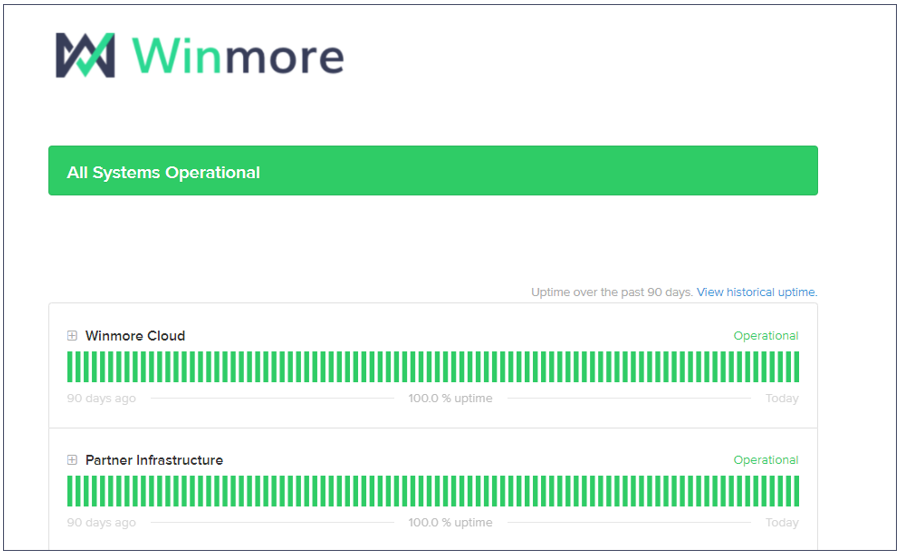 In the very rare case of an issue, this site will offer updated information on the current state of the platform and where we are in the resolution process-- investigating the issue, working on an identified issue, monitoring a recently resolved issue or confirmed that the issue has been fully resolved.

You can also Subscribe to an Incident to receive text or email alerts during those very rare service disruptions. To do so, click on the Incident's Subscribe link, enter your notification information and Subscribe to the Incident.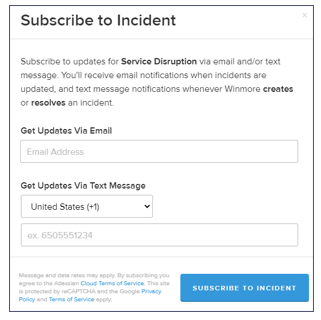 For our Customer Administrators and Winmore-enthusiasts, we can also set you up for alerts anytime this page is updated. Please speak to your Winmore Support Team to be added to the Core Subscribers list.
Finally, the status page also allows you and your team to easily review Winmore's historical uptime and past incidents' history.